by: dr.sharon m. sergio, master teacher i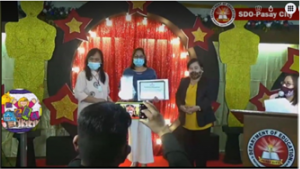 The Division of Pasay City Best Practice Committee conducted a validation of School's Best Practice in Don Carlos Village Elementary last November 23, 2020. It allowed us to track all the learnings we made from the pre-implementation down to the post implementation of the program. It also reminded us of those sleepless night blood and sweat as we assessed and documented everything about the program, but it all worth it!
Through a personal letter by our School Division Superintendent Dr. Loreta B. Torrecampo addressed to our principal last December 7,2020 she congratulated Don Carlos Village Elementary School for the success of our initiated project which achieved a  percentage mark of 97.500%  which was conferred by the School Division of Pasay City as School's Best Practice last December 28, 2020 held at the SDO Conference Hall. 
The concepts behind the "BASURA KO PANG-MEMBERSHIP KO" reflects a broader, more complex hierarchy for managing waste. Seeing learners as one of the key agents of change to work towards a more sustainable future, they should be engaged as young as possible and be given an array of continuous quality learning to improve their knowledge on proper waste disposal. Reducing waste and recycling can save the school money, energy and natural resources, and is a very prizewinning way to teach the students how the 3Rs can make a difference to their school, community, and the environment.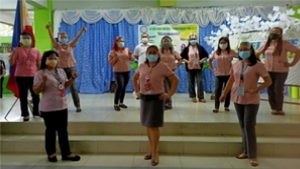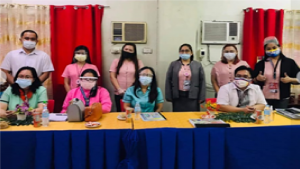 GRADE FOUR CIP team is led by the school principal, Maria Liza P. Cabildo, Sharon Sergio (Team Leader), Lorraine Jamilah Makalintal (Scribe), Michelle Bongat and Jessan De Guzman (Documentation), Ermethias Zen Hellenic Ganaden (Process Observer), Ma. Gliceriza Manalili (Process Observer), Romnick Capilitan (Communication), Adelyn Lyziel J. Obena (Communication), and Mylene Florendo (Communication). 
The school acknowledged the importance of the role of the community in this project. Particularly the role of our Barangays. With this, we conducted a bench marking to the barangays within the vicinity of our school. This includes Barangays 187, 188, 189 and 190. Waste segregation program coordinators of each barangay were interviewed regarding their community's best practices which they were delighted to share knowing that our school was making a leap to support the cleanliness of our community. The barangays went as far as to pledge their support for the "Basura ko, Pang Membership ko Project".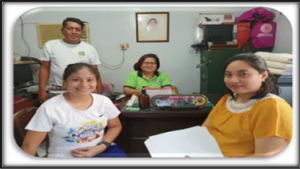 Upon conclusion of the environmental aspect of the project, the revenues earned from the garbage sold are now redirected as extra-curricular fund. As stated earlier, apart from proper waste management Basura Mo, Pang Membership Ko also aimed to give free Boy Scouts of the Philippines (BSP), Girls Scouts of the Philippines (GSP) and Red Cross Youth membership to DCVES students Learners were highly encouraged to take part to keep projects moving forward. The project is highly recommended knowing the benefits it will give.