By: Maria Rosita P. Rivero
Pandemic affects most of the activities in our daily living and most especially in
education. Learners solely focus on answering their modules, having online
class and thus lessening physical activities.
To respond to this situation the Schools Division Office of Pasay, spearheaded by
Music, Arts, Physical Education and Health (MAPEH) and Araling Panlipunan
supervisors, department heads and focal persons join hands in creating a
program that will showcase talent, skills and culture, thus come up with a
division wide activity entitled "Fun de SINING, ALAB PASAYahin"
In line with this activity, the school administration headed by the Principal,
Mrs. Maria Liza P. Cabildo, Ms. Maria Rosita P. Rivero, Cluster 7 Focal Person,
together with MAPEH teachers as the team, comprehensively planned for the
activity in which they will secure that it will not hinder to academic
performance of the learner representatives. 
The competition was scheduled in a week-long activity in which each day has different competitions this was scheduled on July 4 to July 7, 2021 and commenced on July 7, 2021 which was held in online platform.
As the result of the competition, the school bagged the following ranks:
2nd place in the Social Dance competition. This was represented by Ma. Cindy Balandray and Aivan Cabugnason of grade 6 platinum under the supervisory of their adviser Mrs. Erna B. Valleja, trainorship of Mr. Jayson Campo, Ms. Adelyn Lyziel Obeña and Mrs. Ma. Gliceriza S. Manalili as the coach incharge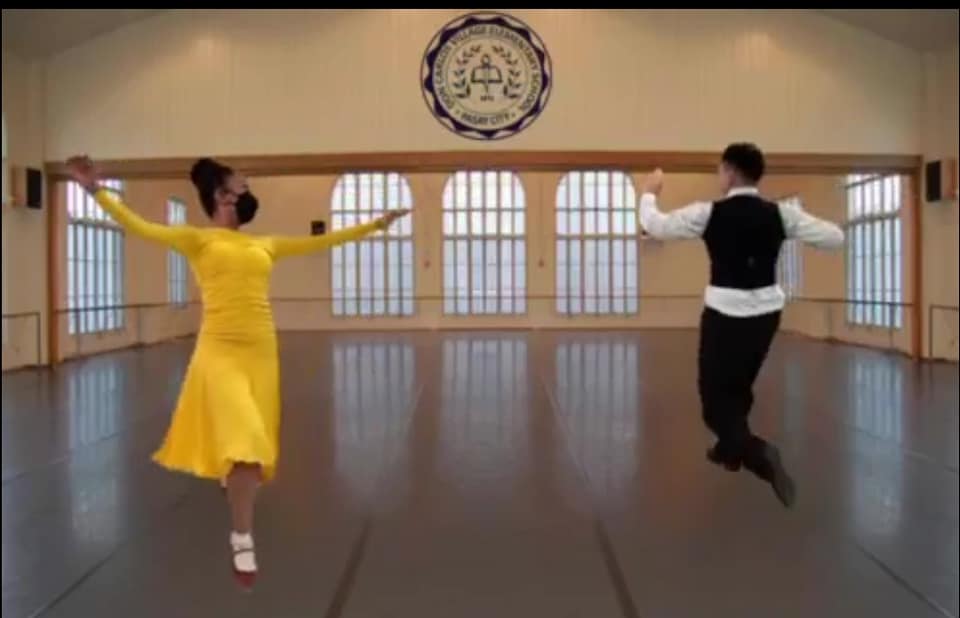 Pupils from grade 5 earth under the supervision of their adviser Mrs. Sardonica V. Bajado are the representative in the competition for Folk Dance. The participants were Ma.Zyren Reshamie B. Curso, Kiesha P. Villacarlos, Mariel Keith L. Enguid,, Alyssa H. Sigua, Krissa Mae A.Carongoy, and Tracey Dennise T. Lastrollo. The team bagged 4th place in the competition. This was made possible by the help of Mr. Jayson Campo as trainer and Mr. John Khen M. Angot as the coach.
Cluster 7 bagged 2nd place in Exhibit Competition, in which it showcases the output and masterpiece of the learners as stipulated in the Most Essential Learning Competencies (MELCs) of the DepEd. This was made possible through the collaborative efforts of the teachers in the cluster under the leadership of Mr. Jeffrey Salvador of Maricaban Elem. School , Ms. Maria Rosita Rivero of DCVES and Ms. Ana Mckenzie of Cuneta Elem School.
Thus the objective of the activity has been successfully implemented in which the cognitive and psychomotor aspects of development has been bridged. Despite of the distance between administration, teachers and learners the technology was able to bridge the gap and have a positive outcome